Have you ever wondered:
What you're supposed to do with social media
How you're going to make the time to tackle social media marketing
How to effectively promote your business online
You're in the right place. Because I've wondered the exact same things.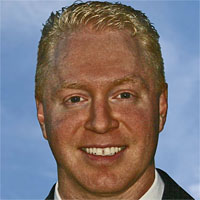 Hi, I'm John Martin. My first experience as an entrepreneur was in the late 1980's, a decade before the Internet and online businesses.
A family friend helped me get started writing software, and I was making way too much money for a 16 year old kid. I got to work from home and work when I wanted.
Life was great.
This early success taught me some important life lessons:
Read, learn and take action
Invest in teaching yourself
Mentors are priceless
Entrepreneurship is awesome
Fast forward to age 30 when my life took a huge turn. My dad became ill. I couldn't keep myself motivated to work from home. And my family was in debt.
I felt like I was pretty much failing in life.
I decided I had 2 options:
Give up on working for myself, or
Find a way to make it work
Well, I was determined to figure it out.
And I did.
I learned the best way to gain a great audience quickly. And I've successfully helped a number of clients do this too. All using social media.
If you (or your business) would like to put all this into action, please avoid this great pitfall: thinking or saying, "I already know that," or "Yeah, I've heard that."
Well…are you doing that? Have you mastered it? Do your results prove it?
Boost Your Audience does far more than simply giving you information.
It's about helping you ask the right questions. And helping you, step by step, to put into action the right strategies to really grow a large, responsive audience – quickly. For branding and profit.
In fact, I want to share with you the exact tools and strategies that I use in my own business.
You CAN get ahead.
You CAN create a loyal and committed audience online.
And it doesn't have to be hard…
Welcome, and let's get started!