You want something from social media, right?
Sure, everybody claims they can help you with a social media strategy to get more leads, sales and money.
(And yes, my clients would say I help them with these.)
But my goal with this blog is to show you something you've never seen or heard before.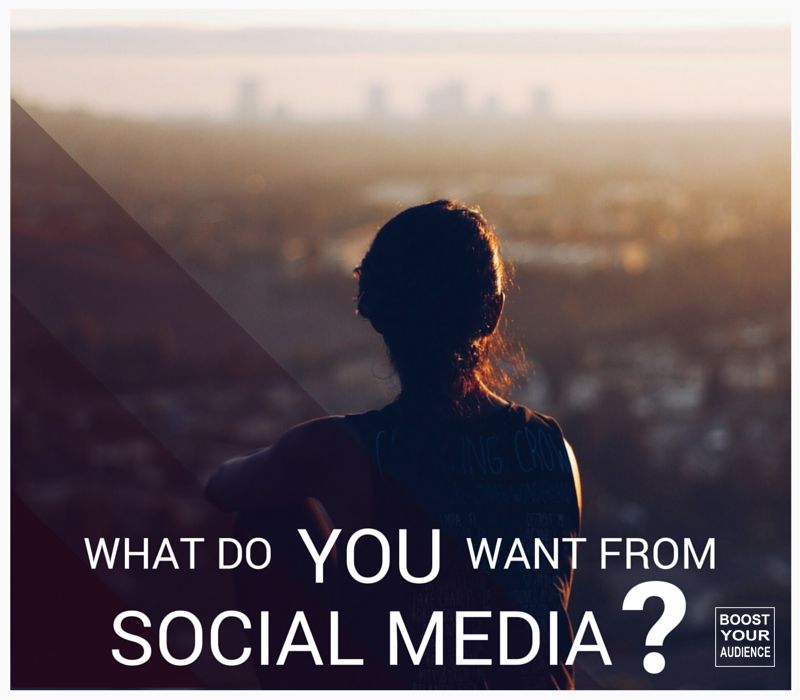 And just maybe…even make you question some of your own past beliefs.
For example, here's what a lot of people think of social media:
They don't know what to do with it
They don't know how to use it
They don't have time for it
They don't know how to make money with it
They don't know how to promote their business with it
It's just something they do for fun
Or they already learned some skills, but it's not their main focus
I want to show you the huge potential here.
Successful people wield social media to land book deals, multiply their business profits, attract high-paying clients and become famous thought leaders.
…To name just a few things.
And some of these success stories started with little or no cash – and very few resources.
How did Boost Your Audience begin?
When I was 16, a family friend helped me get work writing software. It was the late 1980's. Programmers easily made $100 an hour.
I was making a ton of money for a kid who wasn't even old enough to be a company employee.
I worked at home, set my own hours and life was sweet.
This early success (before social or even the internet) taught me some important lessons:
Read, learn and take action
Invest in teaching yourself
Mentors are priceless
Work for yourself, if possible
Fast forward to age 30.
The phone rang in the middle of the night.
My friend cleared his throat. "I'm sorry, I have some bad news."
It was the third time emergency technicians revived my dad's heart.
My wife started crying.
Three weeks before was 9/11…we'd lived close to the towers when they fell.
Now we were moving back to the Midwest to care for Dad.
Everything was still pretty hard to believe.
Keeping a schedule and motivating myself to be consistent just wasn't happening.
We were already in debt and I wasn't making money.
I felt I'd let my family down.
Something had to change.
I remember so clearly, sitting in my one-bedroom rental home, wondering when the landlord would kick us out.
Wondering what I did wrong and why I was where I was.
I really only had two options:
Abandon entrepreneurship
Figure it out and make it work
My dear wife had already (and emphatically) picked option number one.